Hoffmann & Rathbone is a boutique winery located in England's Sussex-Weald region.
We insist on showing the expression of each year in the unique, award-winning and recognised Hoffmann & Rathbone spirit.
Primarily an English Sparkling Wine Producer, we produce wines only on years where the conditions are ideal and therefore worth releasing.
Our current vintage sparkling wines are the Classic Cuvée, Rosé Réserve & Blanc de Blancs.
Due to the excellent quality of our sparkling wines, there has been huge demand for Hoffmann & Rathbone to produce still wines. In small quantities, Hoffmann & Rathbone started releasing special edition still wines and the result has been highly praised by wine critics and journalists.
Our current limited edition still wines are the vintage Bacchus and non-vintage Pinot Noir.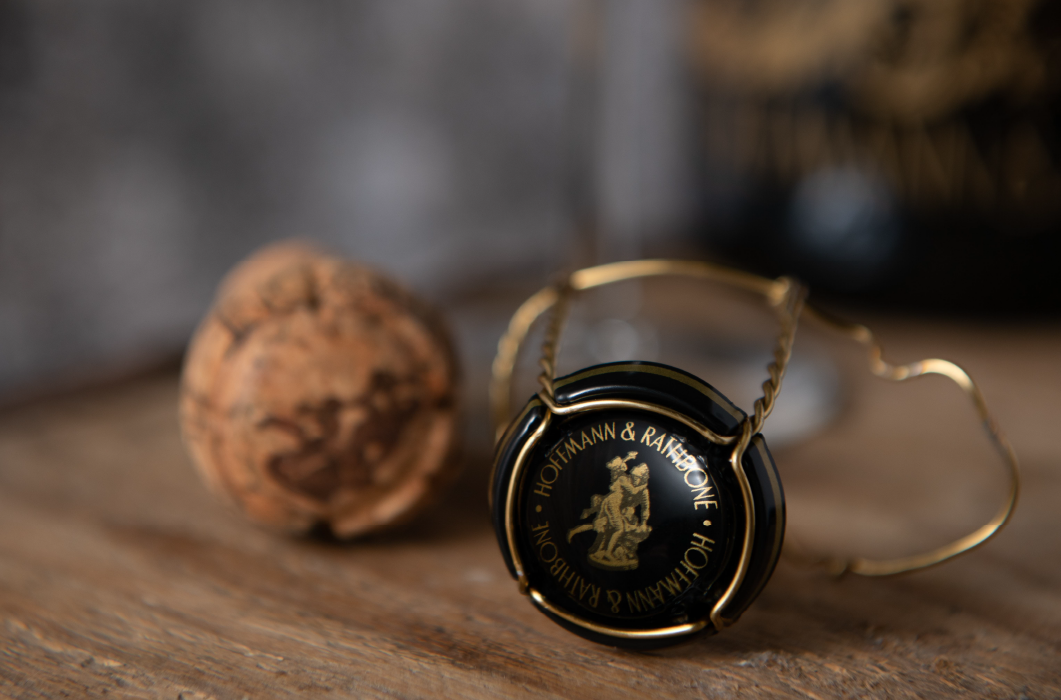 Our story
Company history
Founded by husband and wife Ulrich Hoffmann and Birgit Rathbone, Hoffmann & Rathbone wine tells a story of love and passion for craft and artistry in winemaking.
After many years abroad, setting up in the South of England was exciting, as there are pockets of micro climates with the ideal conditions to grow the perfect grapes for sparkling wines. Ulrich's experience and expertise allowed him to push the boundaries to create exceptional, modern sparkling wine, using traditional methods, that are simply put: delicious!
Hoffmann & Rathbone has proved that English sparkling wine is now on par in terms of quality, with the best sparkling wines in the world, never imitating, but with that quirky English personality of doing things differently.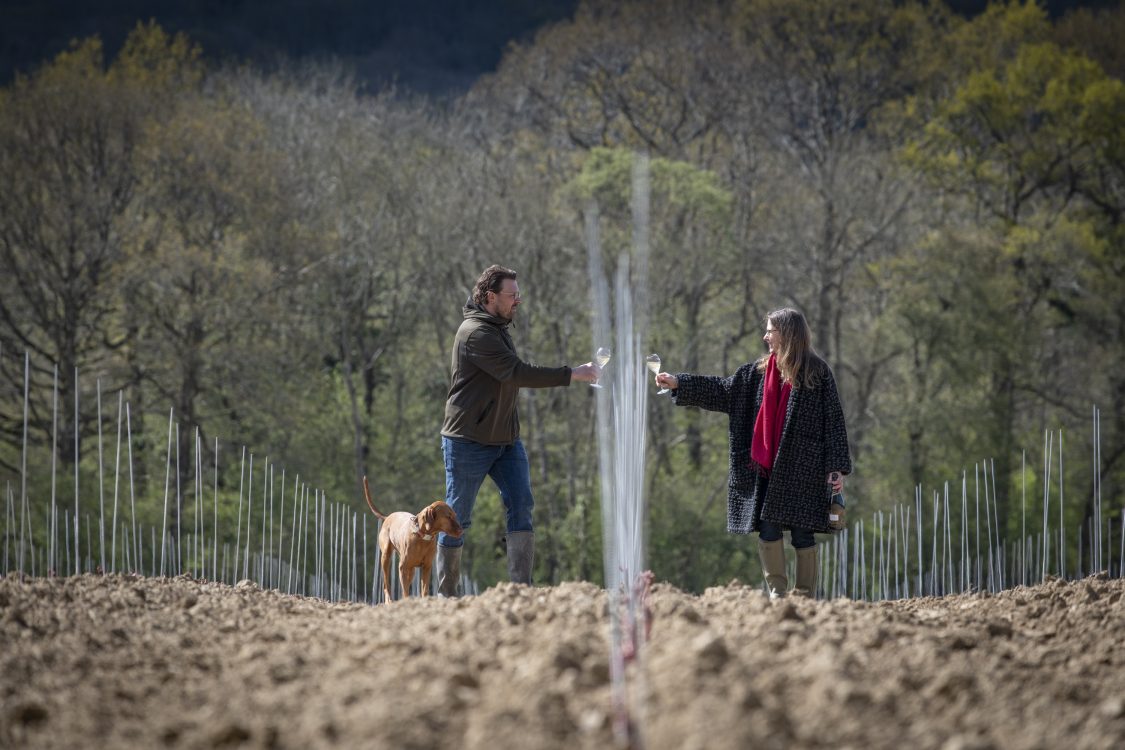 Winemaking
Our approach
The Hoffmann & Rathbone approach to winemaking is modern but minimalistic. Our ethos is that the perfect sparkling wine cannot be rushed and precision, passion, traditional methods and a modern approach are essential for perfection.
We create our base wines by carefully sourcing and hand-picking only the ripest grapes, which are gently pressed to separate the juice from the skins. The magic in the transformation from grape to sparkling wine is attention to detail and absolute care. The final Cuvée is lovingly and carefully selected from the most promising wines.
Ulrich's experience and expertise allows him to push the boundaries to create very small quantities of ultra-premium, modern sparkling wine, using traditional methods, aged for long periods, with care and patience. The combination of absolute perfectionism, concentration on tiny volumes and commitment to producing wine beyond commercial time constraints ensures only the very best quality sparkling wine.
The key to the fine flavours and delicate layers that distinguish our boutique sparkling wines is a combination of artistry and patience: traditional bottle fermentation, years of devoted cellar ageing, riddling, disgorgement and dosage.
While we are proud to offer you the indulgence of our superior sparkling wines at release, we would also encourage that you savour your enjoyment for years to come.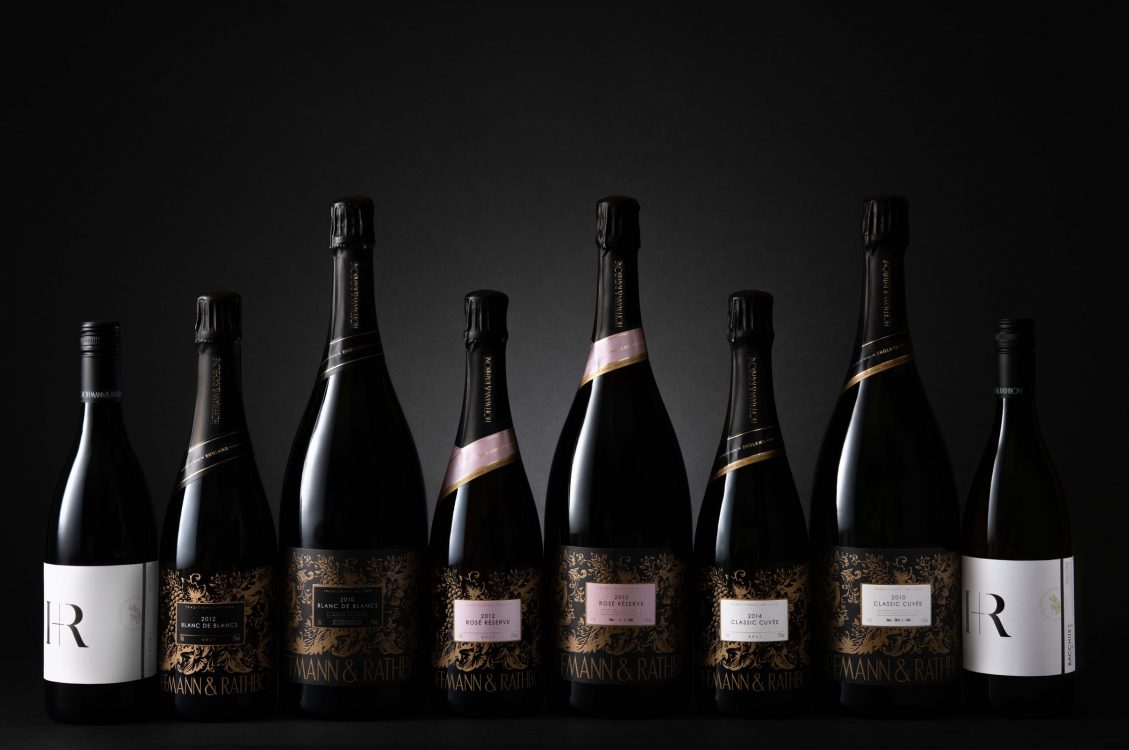 The winemaker
Ulrich Hoffmann
Ulrich Hoffmann brings a personal wealth of vinification and vineyard technology expertise, from an impressive international 22-year career that has taken him from the prestigious Rolf-Willy Estate in Baden-Württemberg to Chateau de Fieuzal and Chateau Haut-Gardére in Bordeaux; via Artadi in Navarra, Cain Vineyards in Napa Valley and multiple English vineyards in Surrey, East Sussex and Kent. He also works as International Winemaking Consultant in Italy, the Lebanon and the UK. One of the wines he crafted was served on the Royal Barge as part of Her Majesty The Queens' Jubilee Celebration. Ulrich is also a Panel-Chair at the International Wine Challenge.
Follow Ulrich for behind-the-scenes winemaking insights